Main Line Residential Painting Contractor Exterior House Painting Interior Room Painting Faux Finish Painting Wallpapering Services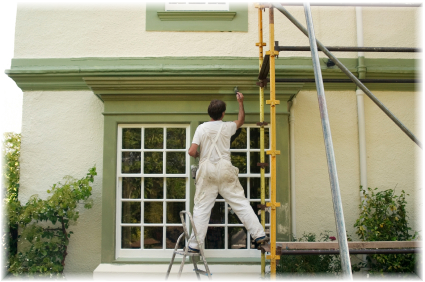 Here in the greater Philadelphia area, our homes experience a wide range of weather conditions from freezing temperatures in the winter to sweltering sunlight beating down on our homes in the summer. So when it comes to choosing an exterior paint, you want a paint that is durable and can withstand the various elements as well as the different weather cycles we face today. That's why at Michael J Gorman Painting, we always recommend and use the best quality paint suitable for our area.

However, using the best quality paint is just one step in getting a long lasting, durable finish. The surface preparation prior to painting is just as, if not more important. As such we power wash the surface first, then scrape up any loose or chipped paint from it, calk and seal cracks and spaces where the weather can play a factor before applying a fresh coat of paint to the surface.
On exterior wood surfaces we sand these surfaces to a feathered edge and use an oil based primer to seal the surface before applying the new paint. In the past oil based finishing paints were readily available to use but have practically disappeared today in favor of water based latex paints HOWEVER oil based primers haven't. Utilizing an oil based primer on ALL wood surfaces is the DIFFERENCE in making for a long lasting paint job AND it's what separates Michael J Gorman Painting/General Contractor from our competition.

It is important to note that pressure cleaning is a crucial step in preparing the exterior surface of your home. It is more effective because it removes dirt and the chalky buildup through the years, and up to 80% of peeling paint which enable proper adhesion of new paint. Additionally, pressure cleaning on average of every 2-3 years will also help to extend the life of your paint job, saving you both time and money in not having to paint your home as often. So remember to contact us to have us come out and pressure wash your home in the future.

As the saying goes, you get what you pay for ... so why not pay for peace of mind with quality products and excellence in workmanship on your most prized possession, your home, which will last, protect and make your pride shine through.

High quality exterior paint coupled with excellance in workmanship will help maintain & protect your home.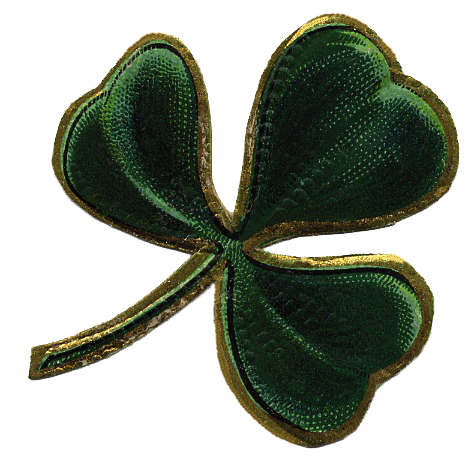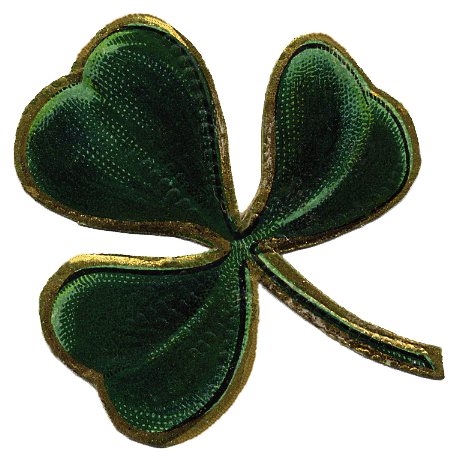 Take a look at our Exterior Gallery for some color examples to possibly use on your home.
Featuring:
INTERIOR PAINTING, EXTERIOR PAINTING, PAINTING SERVICES, PAINTING COMPANY, PAINTING CONTRACTOR, RESIDENTIAL PAINTING, COMMERCIAL PAINTING, CUSTOM PAINTING, HOUSE PAINTER, INTERIOR PAINTER, RESIDENTIAL CONTRACTOR, REPAINTING, LOCAL PAINTING CONTRACTOR, PRESSURE WASHING, MAIN LINE PAINTERS, PAINTERS IN THE MAIN LINE, MAIN LINE RESIDENTIAL PAINTER, POWERWASHING, PHILADELPHIA, POWER WASHING, PAINTERS IN ARDMORE, PAINTERS IN BALA CYNWYD, PAINTERS IN BERWYN, PAINTERS IN BOOTHWYN, PAINTERS IN BRYN MAWR, PAINTERS IN DEVON, PAINTERS IN GLADWYN, PAINTERS IN HAVERFORD, PAINTERS IN MALVERN, PAINTERS IN MERION, PAINTERS IN MERION STATION, PAINTERS IN NARBERTH, PAINTERS IN PAOLI, PAINTERS IN PENN WYNNE, PAINTERS IN RADNOR, PAINTERS IN ROSEMONT, PAINTERS IN ST. DAVID'S, PAINTERS IN VILLANOVA, PAINTERS IN WAYNE, PAINTERS IN WYNNEWOOD, ARDMORE PAINTERS,BALA CYNWYD PAINTERS, BERWYN PAINTERS, BOOTHWYN PAINTERS, BRYN MAWR PAINTERS, DEVON PAINTERS, GLADWYN PAINTERS, HAVERFORD PAINTERS, MALVERN PAINTERS, MERION PAINTERS, MERION STATION PAINTERS, NARBERTH PAINTERS, PAOLI PAINTERS, PENN WYNNE PAINTERS, RADNOR PAINTERS, ROSEMONT PAINTERS, ST. DAVID'S PAINTERS, VILLANOVA PAINTERS, WAYNE PAINTERS, WYNNEWOOD PAINTERS, CHESTER COUNTY PAINTERS, PAINTERS IN CHESTER COUNTY, PAINTERS IN CHESTERBROOK, PAINTERS IN CHESTER SPRINGS, PAINTERS IN EXTON, PAINTERS IN FRAZER, PAINTERS IN GLENMOORE, PAINTERS IN KENNETT SQUARE, PAINTERS IN VALLEY FORGE, PAINTERS IN WEST CHESTER, CHESTERBROOK PAINTERS, CHESTER SPRINGS PAINTERS, EXTON PAINTERS, FRAZER PAINTERS, GLENMOORE PAINTERS, KENNETT SQUARE PAINTERS, VALLEY FORGE PAINTERS, WEST CHESTER PAINTERS, PAINTERS IN DELAWARE COUNTY, DELAWARE COUNTY PAINTERS, PAINTERS IN BROOMALL, PAINTERS IN CHADDS FORD, PAINTERS IN DREXEL HILL, PAINTERS IN DREXEL PARK, PAINTERS IN GLEN MILLS, PAINTERS IN HAVERTON, PAINTERS IN LANSDOWNE, PAINTERS IN MEDIA, PAINTERS IN NEWTOWN SQUARE, PAINTERS IN SPRINGFIELD, PAINTERS IN SWARTHMORE, PAINTERS IN UPPER DARBY, PAINTERS IN WALLINGFORD, BROOMALL PAINTERS, CHADDS FORD PAINTERS, DREXEL HILL PAINTERS, DREXEL PARK PAINTERS, GLEN MILLS PAINTERS, HAVERTOWN PAINTERS, LANSDOWNE PAINTERS, MEDIA PAINTERS, NEWTOWN SQUARE PAINTERS, SPRINGFIELD PAINTERS, SWARTHMORE PAINTERS, UPPER DARBY PAINTERS, WALLINFORD PAINTERS, PAINTERS IN MONTGOMERY COUNTY, MONTGOMERY COUNTY PAINTERS, PAINTERS IN AMBLER, PAINTERS IN AUDUBON, PAINTERS IN BLUE BELL, PAINTERS IN COLLEGEVILLE, PAINTERS IN EAGLEVILLE, PAINTERS IN FORT WASHINGTON, PAINTERS IN GLENSIDE, PAINTERS IN GWYNEDD VALLEY, PAINTERS IN KING OF PRUSSIA, PAINTERS IN LAFAYETTE HILL, PAINTERS IN OAKS, PAINTERS IN PLYMOUTH MEETING, PAINTERS IN TROOPER, PAINTERS IN WEST NORRITON, PAINTERS IN WYNCOTE, AMBLER PAINTERS, AUDUBON PAINTERS, BLUE BELL PAINTERS, COLLEGEVILLE PAINTERS, EAGLEVILLE PAINTERS, FORT WASHINGTON PAINTERS, GLENSIDE PAINTERS, GWYNEDD VALLEY PAINTERS, KING OF PRUSSIA PAINTERS, LAFAYETTE HILL PAINTERS, OAKS PAINTERS, PLYMOUTH MEETING PAINTERS, TROOPER PAINTERS, WEST NORRITON PAINTERS, WYNCOTE PAINTERS


|
Serving the Main Line, Montgomery, Chester and Delaware Counties of Pennsylvania

© Copyright 2014 Michael J Gorman Painting/General Contractor - All Rights Reserved